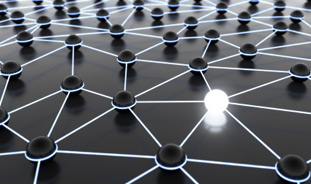 Michael McLaughlin, MD, is co-owner and Chief Scientific Officer of Peloton Advantage, a medical communications company providing service to the pharmaceuticals industry. He is also founder and president of Physician Renaissance Network.
After graduating magna cum laude with a Bachelor of Science in Biology from Harvard College, he received his medical doctorate degree from Columbia University's College of Physicians and Surgeons. Dr. McLaughlin completed residencies in general surgery and in plastic and reconstructive surgery at Columbia-Presbyterian Medical Center in New York City, followed by a fellowship in hand surgery and microsurgery at the University of Utah. Dr. McLaughlin then spent four years in clinical practice in Bethlehem, Pennsylvania. He has conducted research and has published and presented work across several therapeutic areas.
Dr. McLaughlin entered the field of medical communications as a Medical Director for Interlink Healthcare Communications. Working across numerous therapeutic areas, he played a key role in business development as a member of the New Business Task Force. He then joined Cardinal Health as Director of Business Strategy and subsequently became Senior Vice President, Chief Scientific Officer. During his two years as CSO, he managed Cardinal Health's Scientific Affairs Division, comprising Medesta Publications Group, MES Publications, the Clinical Services department (responsible for medical education content), and the Medical Direction team supporting these groups. Dr. McLaughlin was instrumental in expanding Scientific Affairs to nearly 60 staff members working across more than 50 accounts. Active in new business development, Dr. McLaughlin directed the scientific components of pitches for the company's Medical Communications Services.
In 2005, he left Cardinal Health with partner Carolyn Clark to start Peloton Advantage. Learn more about Peloton Advantage by visiting their website.
Since his career change, Dr. McLaughlin has hired and worked with numerous physicians in the medical communications arena. He has become increasingly interested in speaking with and helping physicians who are considering a change from a clinical practice to a non-clinical career. Recognizing the need for better cross-pollination of ideas and opportunities among physicians with non-clinical careers and interests, he founded Physician Renaissance Network in 2004. He remains active as the organization's president and dedicated to supporting the evolution of physicians' careers.