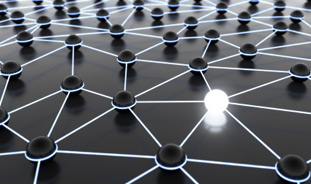 John Chang, MD, MBA, is a member of PRN's Expert Panel and provides insight regarding non-clinical business interests and MBA degree pursuits for physicians like himself. He recently made his career change and shares his thoughts on the new position:
"I have been looking for a career transition toward a more business oriented application of my clinical knowledge as a head and neck surgeon, as well as furthering my growth as a leader and manager.  I have the great fortune of recently landing an unique opportunity with WellPoint Inc., the largest healthcare insurance company in the US.  WellPoint is the industry leader, owning the Blue Cross/Blue Shield licensees over 14 states, with 34 million members (1 in 9 Americans has a WellPoint plan), and considered a Fortune 30 company.  The role is a special program for Physician Executives which grooms high potential candidates with business backgrounds for senior level leadership positions within the healthcare industry.  My recent MBA from the Ross School of Business at the University of Michigan really helped position me for this role.  This was a 'dream job' opportunity for me, as it serves as a 'fast track' to senior leadership positions in this industry leading company."
Here is a link to John's Physician Executive Fellowship at Wellpoint.