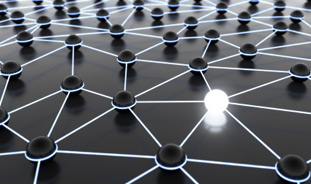 Dr. Neil Shulman will speak at SEAK's "Non-Clinical Careers for Physicians" course in Falmouth, MA in October.
Neil Shulman, MD is Associate Professor in the Dept of Medicine at Emory University Medical School. His career has covered a wide spectrum of activities, including conducting clinical research in hypertension funded at a level of about $8 million for the National Institutes of Health and publishing in this discipline. He also co-founded the International Society of Hypertension in Blacks and helped launch the journal Ethnicity & Disease and the Heart to Heart Program which brought children from developing countries to the United States for life-saving heart surgery. Dr. Shulman has numerous movie credits including Doc Hollywood, TV credits, fiction and non-fiction credits, plays, acting credits, and stand-up comedy. Dr. Shulman is a humanitarian and is actively involved in numerous charitable pursuits.
Dr. Shulman will explain how to find your true passion in life. With the use of humor and personal examples, he will help attendees to start to again enjoy the dash of life and at the same time do well while doing some good. Dr. Shulman will use examples relating to his ventures in writing scripts and books, performing, movie-making, developing internet-based consumer health education resources, developing US and overseas volunteer health programs, medical research initiatives, and interfacing with the corporate world (biotech, pharmaceutical companies) as well as state health departments and the National Institutes of Health. Questions & Answers.
Dr. Shulman will be speaking on Saturday, October 4th. The 2-day course will be held in Falmouth in Cape Cod, MA, from October 4-5. Separate preconferences will also be offered on October 2-3 and will include the following topics: MBA Skills for Physicians, Negotiating Skills for Physicians, How to Find and Land High Paying Non-Clinical Jobs, and Starting and Building a Non-Clinical Business.
For more information, please visit the SEAK website.