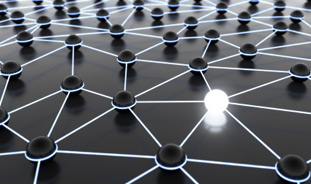 PRN Expert Panel member Michelle Mudge-Riley, DO, MHA, recently wrote another article in a series that she is doing for ACPE titled Follow Your Instinct: Don't Dismiss Your "Career Hunches."
Here is a brief excerpt:
"Imagine this: You're 68 years old. You're looking back at your life and career. What do you see?

Harvard Business Review recently published an article that got my attention. The article described a number of diverse, well-accomplished individuals who lamented over career regrets. One of the most interesting revelations was that many wished they acted on their 'career hunches,' or windows of opportunity to do something innovative and different.

How do you hear your own 'career hunch' and more importantly, how do you make sure you can act on it so you can advance your medical career in a way that brings you joy and accomplishment while serving others?"
The article then goes on to cover these topics:
Decide which direction you want your life to take
Keep a running list accomplishments – and failures
Understand your values and pay attention to how your choices might influence those – and may open the door to opportunities
Be prepared for the unexpected
So how do you decide what you want to do and where you want to be 20 years from now?
To read the entire article, please visit this link.
Michelle Mudge-Riley, DO, MHA is the founder of Physicians Helping Physicians (www.phphysicians.com). She can be reached at mudgeriley@yahoo.com.