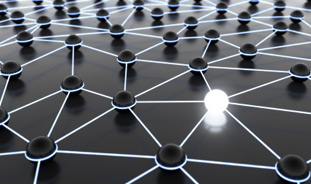 Dr. Walter M. Bortz is one of America's most distinguished scientific experts on aging. After training at Williams College and the University of Pennsylvania Medical School, he has spent his career at Stanford University, where he holds the position of Clinical Associate Professor of Medicine.
His research has focused on the importance of physical exercise in the promotion of robust aging. Dr. Bortz has written 150 scientific articles for research publications such as JAMA, Annals of Internal Medicine, The New England Journal of Medicine, American Journal of Public Health, and Journal of Biological Chemistry, as well as articles for lay publications such as The New York Times, Washington Post, San Francisco Chronicle, and Town & Country.
Additionally, Dr. Bortz has served on many editorial boards and lectures widely, with recent speaking engagements at Santa Fe Institute, Cisco, Eskaton, John Hopkins University, and AARP.
Dr. Bortz is the author of four books. Three are on aging – We Live Too Short and Die Too Long, Dare To Be 100, and Living Longer for Dummies, and his fourth book is on weight loss for diabetes. His latest book is Diabetes Danger: What 200 Million Americans At Risk Need to Know.
In his book We Live Too Short and Die Too Long, Dr. Bortz outlines his precepts for successful aging: exercise, a natural diet, sleep and rest, a sense of humor and optimism, challenge and creativity, mastery and independence, involvement in life, and maintaining energy.
Dr. Bortz has been president of the American Geriatric Society and co-chair of the American Medical Association's Task Force on Aging. Additionally, he is chairman of the board of directors of Fifty-Plus Lifelong Fitness and is the Founding Chair of the Medical Advisory Board of Diabetes Research and Wellness Foundation. Believing that geriatric medicine is the job of nearly all physicians, Dr. Bortz was active in establishing a common geriatrics exam for internal medicine and family practice.
The recipient of numerous academic and literary awards, Dr. Bortz has made appearances on CNN and many daytime interview programs. His life work involves both the scientific and personal demonstration that growing older can be a good news story.
An avid runner, the 75-year old has completed 35 marathons, including the 2005 Boston Marathon, and is a columnist for Runner's World magazine. Dr. Bortz has written, "The most important organ in older people is not their heart, lungs or kidneys, but their legs." He runs – and ages – with the same level of determination that drives his quest to inspire the sedentary to start and stay moving. As a prolific and highly expressive writer, his own words can best describe his life work: "Living longer is a choice, not fate. Living longer is active, not passive. You create your own destiny."
 
This biography and more information about Dr. Bortz can be found on the SpeakersOnHealthcare website.