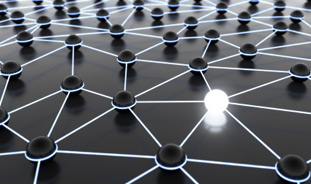 This practice management journal is circulated to nearly 300,000 physicians through partnerships with the most respected hospitals and medical centers in the country.
The award-winning journal, innovative Web site, timely electronic newsletters, topical audioconferences, informative seminars, and a suite of additional resources, tools, calculators, and guides are helping physicians across the nation more effectively manage the operational and business aspects of their practices.
 
Continuing Medical Education (CME)
Six times a year, Physicians Practice publishes a CME issue accredited by Med-IQ. Med-IQ is accredited by the Accreditation Council for Continuing Medical Education (ACCME) to provide continuing medical education. Physicians can earn up to two Category 1 credits per issue toward the AMA Physicians Recognition Award.
 
PhysiciansPractice.com®
PhysiciansPractice.com is the leading practice management Web site for doctors and their staff around the world. Each month, more than 14,000 healthcare professionals visit their nationally recognized, award-winning Web site for answers to their questions on managing the business aspects of their practices. The website is a one-stop shop on the Internet for expert advice on business issues including billing, coding, collections, compensation, budgeting, staffing, work flow, technology, strategy, and development.
 
What does PhysiciansPractice.com offer?
* More than 80 free downloadable calculators and customizable forms to help you with everything from benchmarking your practice's financial health to measuring patient satisfaction;
* More than 700 practical, topical archived articles taken directly from Physicians Practice;
* 17,000+ questions from their readers and answers from their practice management experts on everything from training your front-desk staff to solving those elusive coding dilemmas — all within a searchable database; and
* "Ask an Expert," their subscription-based service in which they guarantee expert answer to all your practice management questions within three business days.
This information was obtained from the Physicians Practice website. For more information, or to subscribe, please visit their website.