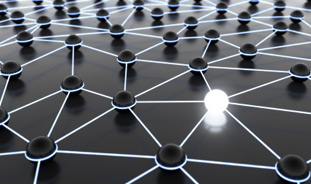 SEAK will be holding their annual Non-Clinical Careers Conference at the Crowne Plaza Chicago O'Hare Hotel & Conference Center in Rosemont, IL, on Saturday and Sunday, October 25-26, 2014. In addition to the main portion of the conference, there will be several pre-conferences, including the full-day event titled "How to Find & Land High Paying Non-Clinical Jobs" on Friday, October 24.
LOCATION/HOTEL ACCOMMODATIONS: Non-Clinical Careers for Physicians will be held at the Crowne Plaza Chicago O'Hare Hotel & Conference Center in the Village of Rosemont, IL. This full service "fly in fly out property is easily accessible to Chicago's O'Hare airport and provides complimentary 24 hour shuttle service to and from O'Hare Airport. SEAK has secured a special group rate of $135/night for single occupancy. Rooms are limited and this rate expires on October 12, 2014. To make your reservations, please call 877-337-5793 and refer to the SEAK Group rate.
Executive Summary:  This hands-on, intensive workshop will show physicians contemplating a career change how to locate and land lucrative non-clinical positions. The focus is on finding and landing jobs paying as much or more than clinical medicine. The course will conclude with each physician drafting a customized action plan of how they will find and land their first non-clinical job.
At the completion of this dynamic interactive workshop, you will be able to: • Identify and persuasively articulate your strongest, most marketable skills.
• Determine what specific career options are available to physicians with your preferences, values, and skills.
• Learn what non-clinical careers are the best fit to our personality.
• Nail your job interviews.
• Understand what alternative and non-traditional careers pay.
• Build a constantly-expanding network.
• Form an action plan to start your new career.
For more information, please visit the website or read the full conference brochure.