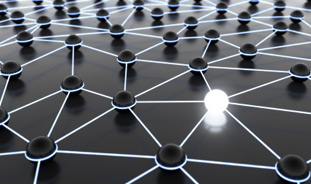 To better your understanding of non-clinical career options and/or facilitate your physician career change, today we introduce you to Bruno Cortis, MD. Dr. Cortis is a renowned health and wellness speaker and bestselling author.
This bio and more information about Dr. Cortis can be found on the Speakers on Healthcare website.
"Dr. Bruno Cortis is the doctor and friend you wish you had when crisis strikes.
A cardiologist for 30 years, Dr. Cortis recently realized that his traditional medical education did not teach him what his patients needed most: personal support and information to make informed choices for vibrant health. Waiting for the next ambulance to arrive was taking too high a toll. In 2004, he sold his practice to devote his professional life to delivering a message that could lower the risk to 1400 organizations, families, and communities who—each day—lose a valued employee, a beloved family member, and a contributing citizen.
The heart you bring to your endeavors is the most valuable asset you possess. People are asked to give their hearts to achieve results. The heart is what commits, inspires, and ultimately leads in high-performance organizations. It is the heart that has the capacity to make the human connections that assure a thriving enterprise. Yet it is the heart that is also the most vulnerable.
Since 1910, heart disease has been the leading cause of death in America. It strikes without warning, and in a third of the cases the first symptom is sudden death. In the United States, 1,400 people die each day from heart "attacks," often without any previous indication of health problems. We lose another 1,200 from other forms of heart disease. But as Dr. Cortis reminds us, the heart does not attack. We attack it with high stress lifestyles and the delusion that we're bulletproof.
Additionally, our health system is in crisis, and never has it been more important to get and stay healthy. Yet facts aren't enough to motivate us to change. Solid information must lead to action, and Dr. Cortis is the catalyst for the action that will improve the health of your organization. Both practical and passionate, he makes an undeniable case for "self health," with sound advice for averting risk.
An Assistant Professor of Medicine at Rush Medical School, Dr. Cortis is the founder of the Exceptional Heart Patient Program, an organization dedicated to the prevention and healing of heart disease. He is also the CEO of Mind Your Health, a health strategy and management-consulting firm. In addition to pioneering research in angioscopy and laser angioplasty, Dr. Cortis has done in-depth interviews of heart transplant recipients and has learned how their persona could be influenced by the donor.
A Diplomat and fellow of the American Board of Cardiology, Dr. Cortis was trained at Mt. Sinai Hospital in New York. He has published over 80 articles and is the best selling author of Heart and Soul and The Spiritual Heart, both of which have been acclaimed by luminaries such as Drs. Deepak Chopra, Bernie Siegel, and Larry Dossey. He has been interviewed on various television talk shows as "The Phil Donahue Show" and many radio stations in the US, Canada, and South America.
Highly regarded for his heartfelt messages, Dr. Cortis has spoken to a variety of audiences on five continents. He is spirited, informed, and brings the potent medicine of laughter to all of his presentations. He is a gift to your group in their quest to become healthy, and to your organization in retaining those who give their hearts to your success."