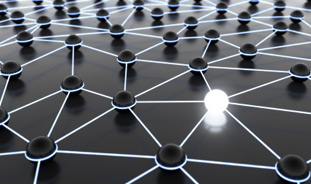 Are you interested in learning about consulting for insurance companies? Here is an entry by Joe Lee, MD, a Physical Medicine and Rehabilitation expert and PRN member, regarding his experience in this area.
I got involved in utilization review consulting by chance.  I had interviewed for a position at a hospital and met another physician there while touring the facility.  Later on I contacted him in regards to the hospital, and he asked me whether I had any free time to do some consulting.  He was the medical director of a division of an insurance company who needed physicians in certain specialties to review treatment requests and make recommendations on those requests.  In addition case managers might need help in resolving some issue or have questions on a specific case, and he needed physicians to help with these cases.
The work requires board certification, access to a high speed internet connection and some working computer knowledge.  I had to undergo some training with the software prior to reviewing chart notes which are provided over the internet.  The chart notes could vary from copious illegible notes to easily readable typed reports to hardly any notes at all.  The company wanted consultants to be able to review 2 cases per hour.  Online guidelines were provided to help with the recommendations and could be used depending on the circumstances of the case.  Clinical experience could also used in conjunction with these guidelines, especially when there was no guideline that would be applicable.  References have to be provided to justify the recommendations, and the requesting physician has to be contacted about the recommendation.  References can usually be found in the online guidelines but could also be obtained from the PubMed website.  Two attempts should be made to contact the requesting physician by phone at least 3 hours apart if possible before no further attempts would be made.  Documentation is very important, especially in terms of the reasoning and the references used to come up with the recommendation.  Any conversation or attempted contact with the requesting physician also needs to be documented.  If the reviewing physician does not do any clinical work, then a practicing physician needs to supervise the work of that reviewing physician.
Overall, utilization review work as described can provide supplemental income to a clinical practice.  The expenses if separable from other expenses can be tax-deductible.  The volume of work can be cyclical similar to clinical work, declining during holiday time.
                                                                           Joe Lee, MD