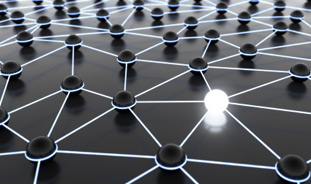 We found an interesting website called Adventure Medics, where "doctors find inspiring medical jobs, likeminded colleagues and room for creative expression." One of the current job openings there is for a Base Camp Doctor on an Everest base camp expedition. While this opportunity technically falls under the category of "clinical," we think that some of the highly unique opportunities offered by Adventure Medics would be of interest to PRN members and readers. We encourage you to provide feedback on this through the comment option below.
Here is the information that was posted:
Location: Nepal
Categories: Mountain, Leisure, Individual
Start date: Mar 27, 2007
End date: Jun 06, 2007
Paid: Yes
Family: No
"The arrival date into Katmandu would be 27 March with a couple of days to get orientated and sort the medical kit before the clients arrive. Then you would travel into basecamp departing KTM on April 1 for the 9 day trek to base camp. You'd be positioned there for the duration and have the 9 clients, 4 guides and about 25 Sherpa staff to look after. Generally there are the usual GI and respiratory complaints to deal with on the way up the valley but once [they] are established at basecamp [they] are in a contained environment and have good control over the hygiene and health issues that may have been prevalent are isolated and addressed. [They] also have a trekking group who will be a day behind the main group on the walk in and there may be some requirement to assist them at times.
Generally the doctor will stay around base camp the entire time and be available for team members and Sherpa staff at all times. It is usual that we have Sherpas traveling at different times on the mountain and there will always be some around basecamp who have the odd minor ailment to address. Of course some times there is a lot of activity, which of course [they] hope to avoid but the mountains being as it is there is always some drama going on which is probably quite similar to Denali (in north America) but busier.
The HRA will have a base at camp and all the other expeditions send their climbers to them for treatment. [This expedition] could go down this track too if [they] do not get someone to join [their] team but [they] prefer the 'in house' care that [their] own doctor provides and besides, the expedition is often of great interest to [their] doctors being involved. [They're] afraid there would be no scope for personal climbing during the expedition (although you could conceivably go climbing before or after the trip) due to the need to have someone in base camp while the expedition is running.
[They] pay travel costs and provide tickets for return airfares from your home and expenses whilst on the expedition apart from personal costs such as alcohol, gifts, phone calls etc. [They] pay a US$1000 stipend for your participation and the expectation is for you to provide care to the expedition members and AC staff on the trip and to complete an inventory at the completion of the expedition. There will be a small contribution of time required to assist in putting together another medical kit for [their] Mera peak expedition that runs concurrently.
[They] have a fairly comprehensive medical kit and [they] would forward this to you before you leave so you were familiar with the kit. [They] generally buy provisions for the kit in Kathmandu although there are some drugs best sourced in the states. [They'd] arrange a phone call with our doctor from last year which would help you get a handle on how it all operates."
If you are interested in this opportunity, please visit their website.