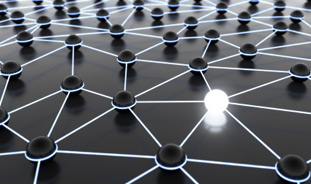 Dr. Edward Ikeguchi is one of the founders of Medidata Solutions, an electronic clinical data management company, where he works as the Chief Medical Officer. Dr. Ikeguchi graduated Phi Beta Kappa in Chemistry from Fordham University and then received his medical degree at Columbia University College of Physicians and Surgeons in 1992. He subsequently completed his surgical internship, urology residency, and fellowship training at Columbia-Presbyterian Medical Center in New York City.Despite Dr Ikeguchi's talents as a surgeon, his interests have always extended beyond clinical medicine. In 1984, he was a member of the Gold Medal winning U.S. Olympic Shooting Team in Los Angeles, California. He is also a published author.
Following his training, Dr. Ikeguchi remained at Columbia University as an Assistant Professor of Urology, working in a combination of clinical and research capacities. He engineered several patented medical devices that have gone through the clinical development process. He also served as a clinical investigator in numerous trials sponsored by the pharmaceutical industry and the NIH. This experience in technology-based applications and clinical trials related to the pharmaceutical and biotechnology industries expanded his expertise in regulatory processes and compliance.
Dr. Ikeguchi was among a group of researchers and scientists from Columbia University who observed the limitations of data capture tools available for clinical trials work. In 1999, Dr Ikeguchi joined Tarek Sherif and Glen de Vries to develop Medidata Solutions, a privately held New York City based company, with the goal of creating a powerful but user-friendly electronic data capture system for clinical trial use that would improve productivity and workflow.
Medidata Solutions has rapidly become a leading provider of web-based data management solutions for clinical trials, streamlining the process of collecting, verifying, and consolidating research data. The company's products and services are designed for front-line clinical research, giving sponsors, investigators, monitors and data managers the earliest possible visibility into data. Better decision-making, improved resource allocation, and better science are the company's goals. Medidata Solutions has recently expanded operations into Europe and Asia.