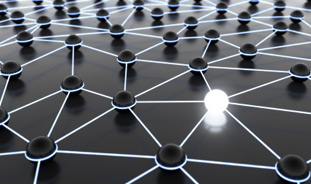 Are you a physician entrepreneur interested in a non-clinical pursuit but unsure where to get the funding you need? This is a common scenario. We found a short post by The Wall Street Journal titled "How to Get Funding from Angel Investors." The post is helpful reading, and the related links that you will find attached to the post will provide information on additional funding sources. Overall, we think this package of information through their website is worth exploring.
The post begins: "Small businesses looking for financial help from an 'angel' often turn to individuals willing to invest in promising, start-up opportunities. Angel investors can be a good funding source to consider after you've tapped your friends and relatives. But angels usually don't write blank checks. They'll want to see progress and a way to exit the deal down the line with meaningful profits. So expect angel investors to do a lot of research and careful investigation into your business plan."
A few tips highlighted in the post include:
Angel investors can be an option for start-ups with the potential to earn high profits.
Expect close scrutiny. Many angels are former entrepreneurs and like to be involved and give business advice.
Angel investors tend to specialize, so look into their investing history to ensure there's a good match.
To read the full post and find the additional information highlighted above, please visit The Wall Street Journal website.