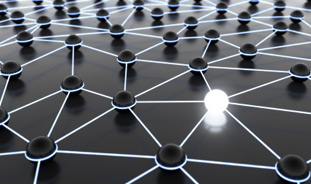 PRN Member Don Brown, D.O. is an anesthesiologist who contacted Dr. Mudge-Riley in February 2010 after spending over two years trying to get established into a non-clinical career. He already had some experience as a financial advisor but was looking for something where he could use his business and medical skills, work remotely and also enjoy the next decade of his life – both in his career and with his family and personal interests.  He also had certain salary requirements.  They began working together in March of 2010.  In late April, Don began work from home in a non-clinical job as a Physician Advisor.
What was your biggest challenge when contemplating a career change
My challenge was this:  I was 50 years old, only really knew clinical anesthesia, and needed to reinvent myself.  I tried Principal Financial group but quickly realized that I was not a salesman.  At the time, the economy was at a 10% unemployment rate.  My question was, 'how do I use my clinical knowledge fora 2nd career without practicing medicine?'I really didn't know where to turn as I had no real support from any organization, not the AOA, etc. 
What role did PRN play in your transition?
I was totally unaware there were sites like this.  It offered job ideas, people to network with, etc.  I was also very new to networking and I found on PRN that the people I interacted with were very supportive.
How did working with Dr. Mudge-Riley help you?
I had been trying on my own for ~2 years, only finding the same job positions with the same runaround answers out there, things like, 'you are qualified' but I kept hearing  "no."  I needed advice, a fresh opinion, and other untapped resources.  I was beginning to wonder"IS it me?  What am I doing wrong?"
How did you decide on the new career you chose?
I was lucky.  This job allows me to use clinical knowledge, work from home (no need to buy/sell my home in this market, or relocate), or work from anywhere I have hard wire high speed internet.  Maybe we'll move to Florida so we can avoid future Michigan winters!  People are extremely nice and the company treats everyone exceptionally well and there is ability to grow.  I was totally unaware anything like this existed.
What is the best tip you could give other physicians considering a similar career change?
You will get discouraged and feel rejected.  Get over it; if you are capable of completing med school and /or post med school training you will succeed.  It is frustrating. If you can practice clinical part time for financial support during your transition, then great; otherwise build up a nest egg.  You might need to tap it.