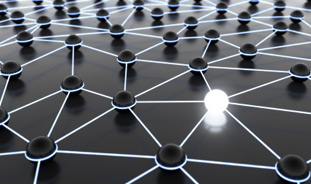 The CIA's Directorate of Intelligence (DI) is looking for physicians and public health experts to research, analyze, and write assessments for senior policymakers on global health issues, such as the social, political, and economic impact of disease outbreaks and the health of foreign leaders.
Theyhave a particular need for experts in epidemiology and/or infectious disease. Medical analysts work closely with regional leadership and political analysts throughout the Intelligence Community, as well as other health professionals in government and academia to produce current and longer-term intelligence products and provide briefings to policymakers. Analysts are encouraged to maintain and to broaden professional ties through outreach to academia, continuing medical education, and attendance at professional meetings. They also may pursue–and be sponsored for–additional studies in fields relevant to their area of responsibility. Opportunities exist for foreign and domestic travel, language training, analytic and management training, and assignments in other offices in the Agency.
Minimum requirements include a degree in science with postgraduate training in public health, epidemiology, biomedical sciences, or related fields. Economists and political scientists with a background in health issues may also be suitable. In addition, we are looking for applicants who have a degree in medicine with a current license to practice in a US jurisdiction and postgraduate training at a US medical center sufficient to obtain board certification in internal medicine, family practice, or emergency medicine and at least seven years of experience in medical practice. Applicants must possess demonstrated strong skills in written and oral English and a keen interest in a career that requires regular writing assignments. Excellent communication and computer skills with the ability to formulate and communicate clinical concepts to a lay audience, clearly, concisely, and rapidly and to adjust presentation to different formats, consumers, and purposes are also required.
All applicants must successfully complete a thorough medical and psychological exam, a polygraph interview and an extensive background investigation. US citizenship is required.
To be considered suitable for Agency employment, applicants must generally not have used illegal drugs within the last twelve months. The issue of illegal drug use prior to twelve months ago is carefully evaluated during the medical and security processing.
Important Notice: Friends, family, individuals, or organizations may be interested to learn that you are an applicant for or an employee of the CIA. Their interest, however, may not be benign or in your best interest. You cannot control whom they would tell. We therefore ask you to exercise discretion and good judgment in disclosing your interest in a position with the Agency. You will receive further guidance on this topic as you proceed through your CIA employment processing.
Work Schedule: Full Time
Salary: $54,272 – $139,774
Location: Washington, DC metropolitan area
For more information, please visit the CIA website.