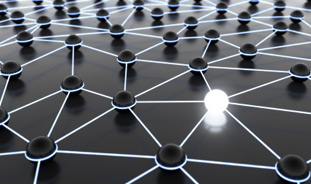 Here is a post from Edward G. Chekan, MD, FACS, regarding surgeon career changes.
Dr. Chekan is a board-certified general surgeon with fellowship training in minimally invasive surgery.  After his training, we worked in Pittsburgh as a private practice surgeon.  Early in 2007, he joined Ethicon Endo-Surgery in Cincinnati, OH.  His primary responsibilities at EES include creating and delivering lectures on anatomy and procedures for an international sales force. 
"Here are a couple of questions I am often asked by surgeons considering a career change:
Q:  If I change my mind, can I go back to the clinical practice of surgery?
A:  In order to 'switch back' later, it is important to preserve your identity as a surgeon now.   Here's some suggestions of steps that you can take now that will help to make 'switch back' easier:   Plan on maintaining your state licenses and professional society memberships.  Keep up with these requirements by developing a continuing medical education plan.  Know the deadlines and costs imposed by state medical boards. 
Q:  How do you see new surgical career pathways evolving?
A:  Training models and practice models have been the first to evolve – career models should follow.  If the 80 hour resident work week has taught us nothing else, it is that 'patient handoffs' are important for good patient care.  Practice models are just beginning to recognize this.  These trends have not yet reached the level of bona fide guidelines, but stay tuned.  
Similarly, more and more clinicians are 'switching career lanes' for a variety of reasons including child rearing and pursuit of research/career/business interests.  As this trend continues, more specific surgical career transition guidelines should follow and transition periods should become more commonplace, easier to manage and less stigmatized. Ask about, keep close to and support developments along these lines within your professional societies.  The establishment of more flexibility in career pathways for surgeons will help to keep clinicians fresh and facilities current – both important elements in any plan that is dedicated to improving patient outcomes."
If you would like to connect, or follow Dr. Chekan:
Linked In: http://www.linkedin.com/in/edwardchekanmd
Twitter:  @edchekan
Delicious: Health Care Reform, New Pathways for Doctors
Word Press: Surgeon, Ink., Volunteer Surgery