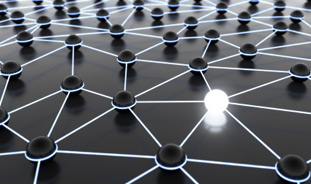 Medscape recently published their 2015 physician compensation survey. The information is definitely worth checking out. Here are some of the highlights regarding physicians' perceptions of their career choice:
"In the 2011 Medscape report, 69% of physicians said they would choose medicine again and 61% would select their own specialty. This year, 64% would still choose medicine, but only 45% would select their own specialty. Furthermore, in 2011, half said they would choose their own practice setting, but this year only about a quarter (24%) would go that same route."
"When looking at all specialties, nearly three quarters of family physicians (73%), 72% of rheumatologists, and 71% of internists would choose medicine again as a career. In the 2014 Medscape survey, internists and family physicians were also within the top three spots, but fewer reported that they would choose medicine again (68% and 67%) than they did this year. The least likely to choose medicine again were radiologists (49%), orthopedists (50%), and plastic surgeons (51%). Compensation levels do not appear to play a significant role in whether physicians would choose this profession again."
"Although only 55% of dermatologists said they would choose medicine again, if they did, about three quarters (73%) would choose their own specialty. In second place, about two thirds (67%) of orthopedists would choose their own specialty, although only half of them would be physicians again. And at the bottom of the list, only 25% of internists and 32% of family physicians would want to be primary care doctors again, but both groups were within the top three of re-choosing medicine as a career."
Some of these data suggest that physicians might benefit from a spark in their careers, which is sometimes preferable to a complete career change, and often less risky. Physicians have a unique knowledge base and several characteristics sought after in a consultant, including the ability to thoroughly research an issue, insight into the potential benefits and pitfalls of a recommended solution, and particularly strong communication skills. Consider putting those skills to work for you as you build a consulting practice to supplement your clinical work. You might even find yourself turning to consulting full time as you become more adept at this part of your career.
To read the full Medscape report, please have your log-in information ready and visit the Medscape website.