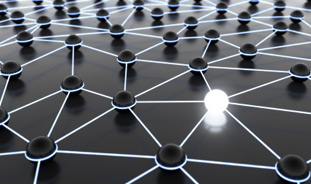 I spent the last few days in Chicago lecturing at SEAK's Non-Clinical Careers for Physicians conference. As always, the event attracted physicians interested in career change, consulting, and entrepreneurism. Medical-legal consulting was a particularly hot topic among the attendees, more than I have ever noticed before.
With medical-legal consulting in mind, here is some information from a website called Online FNP. Although the website is heavily focused on the needs and interests of family nurse practitioners, much of the information overlaps to a physician audience as well.
An article titled "100 Quality Resources for Nursing and Medical Law" provides links to numerous relevant websites, including the following samples:
The Health Law Firm is located in Florida, but they provide legal services for all health care providers and professionals across the U.S. They offer a wide array of services from ABIM representation to whistleblower suits.
The Law Med Blog covers topics such as anesthesia, medicine and the law, medical malpractice, health law, and the latest legal and medical news. You can also follow them on Twitter or Facebook to stay on top of all the latest news and information in medical law.
The Centre of Medical Law and Ethics at King's College London runs this blog, which covers relevant news, recent developments, upcoming events, job and study opportunities, television, film and radio which might be of interest, and a link to the KCLMEL bookmarks.
James M. Beck, a Counsel resident in the Philadelphia office of Reed Smith, offers his personal views on various topics that focus on the defense of pharmaceutical and medical device product liability litigation. He, along with Anthony Vale, is the author of Drug and Medical Device Product Liability Handbook.
This is the official blog for Hyman, Phelps & McNamara, P.C., the largest dedicated food and drug law firm in the country. Their niche practices focus on areas like new drug development, controlled substances, advertising, and health care law complement.
The Medical-Legal News is published six times per year, and addresses topics such as clinical trials, diabetes, emergency medicine, and infectious disease. You also can tap into this publication's resources as well as follow them on Twitter and Facebook.
If you are interested in medical-legal consulting, you may want to check out the article and explore the links it provides.