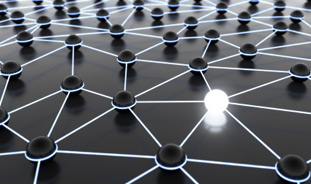 Dr. Al Chin's non-clinical career has taken him in many interesting directions, including his current position as co-founder of Pavilion Medical Innovations. We hope that the inventors and other physician entrepreneurs among our readers will find his story to be interesting and inspiring.
Al Chin, MD: Partner & Development Advisor, Pavilion Medical Innovations, is responsible for over 168 issued patents covering many marketed products. There has been over $1.25 billion in revenue to date from sales of his marketed products. A Director of Vortex Medical, Dr. Chin was co-founder of Origin Medsystems, spent 20 years with Guidant Corporation and was most recently the Chief Innovation Officer at Maquet Cardiovascular.More than one million endovein procedures have been performed using Dr. Chin's inventions. His background as an MIT/Stanford-trained engineer and a UCSF-trained M.D. help aid in the design and development process as it relates to anatomy-physiology and the associated function of the new platform medical device. He has the rare ability to visualize a procedural process and the impact that a new device will have throughout the procedure. This insight enables him to determine if a device will be ingenious, simple, elegant and workable. His unique talent helps maximize preservation of capital during development and enhance market potential for the physician inventor.
Pavilion Medical Innovations, was formed in 2009 as a partnership among Dr. Chin, Michael Glennon, and Catalyst Health Ventures. This team has worked together and individually to bring numerous technologies successfully to the marketplace. PMI has a unique collection of resources to transform an idea into a bench-top prototype, refine it through use, then move the concept through all of the major development steps. PMI has the investment expertise and capital to either perform these functions in house, or when appropriate, spin-out stand-alone companies to complete the process. PMI is able to de-risk each project in a highly capital-efficient manner, enabling the project to attract additional funding on attractive terms. PMI also has strong ties in the Medical Technology market place and is able to uniquely gauge the appropriate path for exit, strategic partnership or investment.
Pavilion Medical Innovations brings to life the inventions and ideas of physicians, scientists, engineers, and entrepreneurs. From incubation to commercialization, PMI offers unsurpassed know-how to expedite medical technology development. PMI creates products and companies from basic inventions, ideas, and intellectual property that can improve patient outcomes and affect lives. Their deep understanding of the process — from blackboard to the boardroom — enables them to accelerate the development of medical technology concepts in a capital-efficient manner that produces superb results for all.