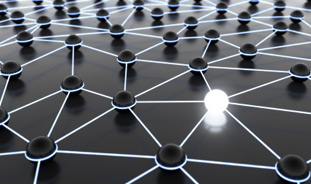 Dr. Ringel is a physician, writer, and educator.
"Dr. Rigel is a family physician who has practiced for ten years in Brush, Colorado, a town of 6000 people. He has also practiced in Ripon, Wisconsin and in Yuma, Colorado, as well as having served for nine years on the faculty of North Colorado Family Medicine Residency Training Program in Greeley.
"In the early 1990s, while with the residency Dr. Ringel developed and oversaw the first years of a Rural Training Track program in Wray, Colorado, still the smallest town in the United States with a full-time graduate medical training program. During his tenure at the residency he served as director of Continuing Medical Education for North Colorado Medical Center, a tertiary regional medical center. For seven years he served as Medical Education Director for CPEP, a nationally-recognized program based in Denver that does educational assessments of and learning plans for physicians.
His interest in informatics and later in telehealth dates back to his first practice in Yuma, a frontier medical community on the Colorado High Plains. That interest manifested as a teacher of family practice residents headed for rural practice, inspiring him to write the book, Accessing Medical Information From A Desert Island With Telephone Service. He also wrote, in collaboration with Jeff Bauer, Telemedicine and the Reinvention of Healthcare, published by McGraw-Hill in 1999.
As physician champion, Ringel has been instrumental in developing a number of telehealth programs that thrive in Brush. He has written extensively for both professional and lay publications on a wide range of medical topics and has done consulting and speaking on CME, telehealth, rural health, and medical staff issues for over a decade. Ringel, whose business card says, "Practicing Family Doctor," believes that his practice informs his consulting and his consulting informs his practice."
This biography and more information on Dr. Rigel can be found at
http://www.speakersonhealthcare.com/speakers/Marc_Ringel_MD.php