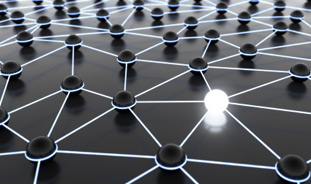 John W. Rowe, MD, is Executive Chairman of Aetna Inc., one of the nation's leading health care and related benefits organizations.
From 2000 to February 2006, he served as Aetna's Chairman and CEO. Prior to joining Aetna, Dr. Rowe served as President and Chief Executive Officer of Mount Sinai NYU Health (1998-2000), one of the nation's largest academic health care organizations.
Prior to the Mount Sinai NYU Health merger, Dr. Rowe was President of The Mount Sinai Hospital and the Mount Sinai School of Medicine in New York City (1988-1998). Dr. Rowe has announced his intention to retire from Aetna late in 2006.
Before joining Mount Sinai, Dr. Rowe was a Professor of Medicine and the founding Director of the Division on Aging at Harvard Medical School and Chief of Gerontology at Boston's Beth Israel Hospital. He has authored over 200 scientific publications, mostly in the physiology of the aging process, and a leading textbook of geriatric medicine. Dr. Rowe has received many honors and awards for his research and health policy efforts regarding care of the elderly.
Dr. Rowe was Director of the MacArthur Foundation Research Network on Successful Aging and is co-author, with Robert Kahn, Ph.D., of Successful Aging (Pantheon, 1998). He is a member of the Institute of Medicine of the National Academy of Sciences and a Fellow of the American Academy of Arts and Sciences. Dr. Rowe is a former member of the Medicare Payment Advisory Commission (MedPAC) and is Chairman of the Board of Trustees at the University of Connecticut.
For more information about Dr. Rowe, please visit the Aetna website.