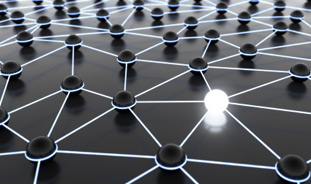 We are proud to be one of the hosts of the virtual book tour for Dr. Panchali Dhar's Before the Scalpel.
In Before the Scalpel: What Everyone Should Know about Anesthesia, Dr. Dhar walks readers through the various steps that ensure a safe and pain-free experience during medical procedures that may require or benefit from anesthesia. Before the Scalpel is formatted and illustrated for quick and easy reference in an interactive manner. This is a take-along-book to the doctor's office, with outlines and room to make notations. Each chapter is a mini crash course for any person who is concerned about the anesthesia aspect of surgery.
In Before the Scalpel: What Everyone Should Know about Anesthesia, Dr. Dhar explores such real-life topics as:
* Pain-relief options during Labor and Delivery
* Facts to know before deciding on Plastic and Cosmetic Surgery
* Why children are not just "small adults" when it comes to anesthesia
* How obesity adds risk to surgery and anesthesia
* The common fear of awareness during anesthesia
Author Panchali Dhar, MD, is an Assistant Professor of Clinical Anesthesiology and Anesthesiologist at New York-Presbyterian Hospital/Weill Cornell Medical Center and is board-certified in Internal Medicine and Anesthesiology. She has demystified the process and terms associated with anesthesia and arranged the information in an easy to understand topic-by-topic sourcebook. Dr. Dhar takes you into the complicated, fascinating, cutting-edge world of anesthesia.
 
You can visit these links to see video excerpts about the book:
Concerns for Overweight Patients:
http://www.youtube.com/watch?v=iUVfO96wDxA
Preparing for Surgery:
http://www.youtube.com/watch?v=X6gDu1sl4DI
Plastic Surgery Patients:
http://www.youtube.com/watch?v=v-N8O_qbsJE
Surgery Concerns for Children:
http://www.youtube.com/watch?v=kk5N5w2m208
To read the full table of contents, please visit:
http://virtualblogtour.blogspot.com/2009/01/before-scalpel-by-panchali-dhar-table.html
Samples from book:
http://www.tellmepress.com/publ_images/pdf/before_the_scalpel.pdf
Publisher's sale page:
http://www.tellmepress.com/product.php/Before-the-Scalpel/3/
To buy your copy:
http://www.amazon.com/Before-Scalpel-Everyone-Should-Anesthesia/dp/0981645305
For complete tour details, visit:
http://virtualblogtour.blogspot.com/2009/01/behind-scalpel-by-panchali-dhar-md.html