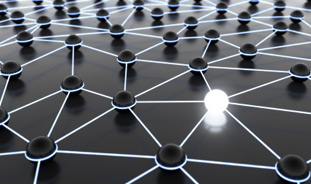 CBI will be holding its 3rd Annual Evidence-Based Medicine and Comparative Effectiveness Research Summit for the Bio/Pharmaceutical and Medical Device Industries in Philadelphia in November, 2009. 
The primary topic will be "Legislative Updates, Implications for Industry and Practical Solutions to Respond to Increased Evidence Demands."
Information from the CBI website: "The marketplace increasingly demands higher and higher levels of evidence to support a product's value proposition.  Various stakeholders in the healthcare arena are demanding more data to demonstrate a product's safety, efficacy, effectiveness and value.
One part of the larger Evidence-Based Medicine initiative that has received the greatest attention is the study of Comparative Effectiveness (CE) Research.  CE is a rigorous evaluation of the impact of available treatment options.  Studies may compare similar treatments, such as competing drugs, or it may analyze very different approaches such as surgery and drug therapy.
Manufacturers are challenged to generate this evidence about their products for a variety of purposes, especially to meet the demands of many reimbursement authorities."
Topics being researched for 2009 include:
* Update on Funding for Comparative Effectiveness Research and Expected Comparative Effectiveness Institute
* Understanding of the Use of Comparative Effectiveness and Cost Effectiveness Appraisals by Decision Makers
* Strategies to Implement EBM and CE Initiatives in the Early Stages of Product Development and Clinical Trial Programs
* Evidence Generation Strategies for Pharmaceuticals and Medical Devices
* Comparison of Methodologies Used to Summarize and Compare Evidence
* Strategies to Turn Outcomes Data into Product Value Propositions
* Discussion of the Convergence of EBM and Personalized Medicine
November 17 – 18, 2009
Philadelphia, PA
Hyatt Regency at Penn's Landing
201 South Columbus Blvd
Philadelphia, PA 19106
For more information or to register, please contact the Center for Business Intelligence toll free by phone at 1-800-817-8601 or via e-mail at cbireg at cbinet.com.