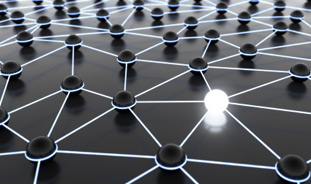 The AOA's Council of New Physicians in Practice has announced that they will support up to two individuals this year for the prestigious Health Policy Fellowship. 
The selected individuals must be osteopathic physicians in practice who completed their graduate medical education within the past five years or received their DO degree within the past ten years and are members of the AOA in good standing.
The purpose of the Fellowship is to train future leaders in the osteopathic medical profession to affect change in health policy on the local, state and national levels to increase access to affordable, quality health care.  The program requires fellows to attend a five day orientation in August followed by nine three-day weekend seminars held at rotating sites across the country.  Fellowship participants must attend each seminar, conduct at least 20 hours of research and reading assignments each month, and complete health policy writing projects and presentations. 
Complete information, including the schedule for the orientation and the nine seminars, is available at the Health Policy Fellowship website at http://iris.nyit.edu/nycom/hpf.  To apply for the support of the Council, you must complete the printed version of the application and the three letters of reference and send them along with a CV and letter of intent to the e-mail or address below by May 15, 2010.  Applications submitted through the online forms at the Health Policy Fellowship website will not be eligible for the Council's support. 
 
cnpp@osteopatic.org (PDF attachments preferred)
Council of New Physicians in Practice
Attn: Antione Lane, AOA Dept. of Membership
142 E. Ontario Street
Chicago, IL 60611
Applications will be reviewed by the Executive Committee of the Council of New Physicians in Practice.  All applications, with those supported by the Council noted, will then be sent for review and determination of acceptance to the program by the Health Policy Fellowship selection committee.
 
If you have any questions, please e-mail rl3mped@verizon.net.